4th of July blogging
Happy 4th of July Everyone!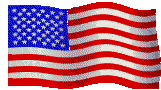 To celebrate America, go take a look at the
100 Milestone Documents
. The documents chronicle United States history from 1776 to 1965. On today's 230th anniversary of American independence,
The Declaration of Independence
seems an appropriate place to start.
You might also want to read Thomas Paine's famous words from The Crisis. It starts with
"These are the times that try men's souls."
Enjoy and get back to the BBQ!
Technorati Tags: America, Current Events, News